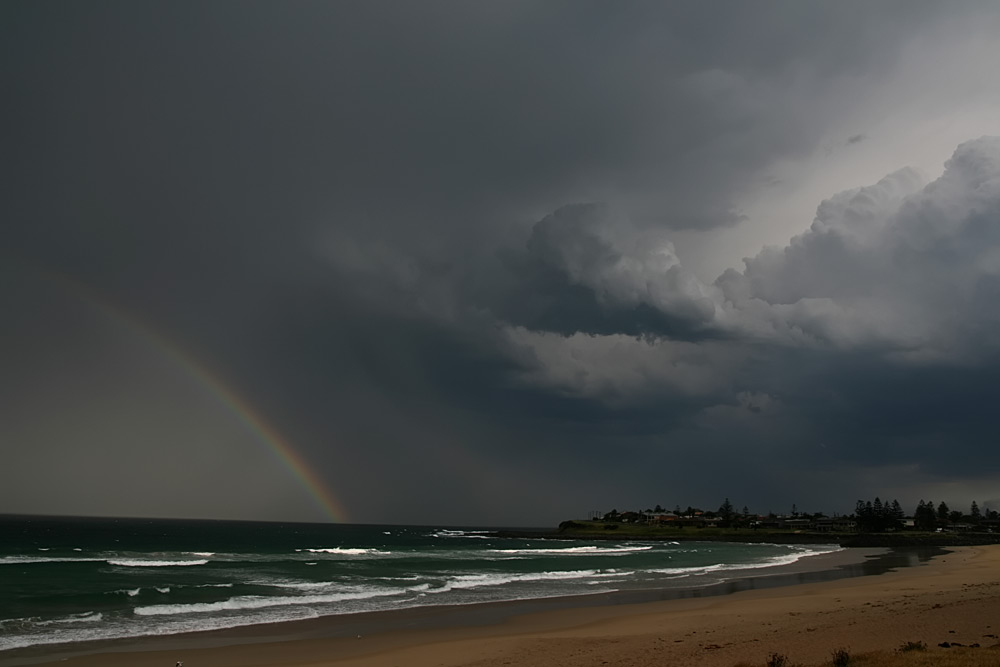 We were taking our daily constitutional on the boardwalk, at the beach in NY. This was usually a very refreshing way to get the children ready for bed. Not on this memorable day.
From a distance, we could see the clouds gathering in the distance. Like a huddle of large football players calling out numbers, we saw them. Some of the little ones were gathering shells and I was screaming for them to gather so that we could go to the car, in the hopes of outrunning the obviously consuming cloud mass. They took their time. As I recall, Emily was the last to come to me, as I called, refusing to leave baby Ethan on the boardwalk to grab her insistently. She took advantage of my preoccupation, as usual. We did what we could to try to get to the car. We never made it to the car. The clouds rollercoastered over us when we got to a small trestle. We stood under there and couldn't see our hands in front of our faces for the clouds and the torrential downpour that we got stuck in. We will have to wait it out, I told them. The children all thought that we would be stuck there through the night, but, I could tell that this was a swift moving storm mass that had just gathered and we would be able to go behind it down the highway to pick up our daddy, as planned. It seemed as dark as night, but it was just that these "fullback" clouds were trampling our region.
We don't get to the beach anymore, as was our habit, in the old days. But we remembered that day with fondness recently. The day we couldn't see our hands in front of our faces, much less get to the car in time. It was fun in retrospect, but ominous at the time, especially for the fretful mommy.